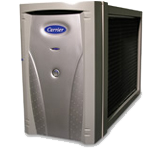 Air cleaners effectively remove bacteria, pollen, animal dander and other pollutants as small as 0.01 microns. That's 18,000 times smaller than the head of a pin. The higher the Minimum Efficiency Reporting Value (MERV), the more efficiently the cleaner removes particles. We offer air cleaners that range from MERV 10 to MERV 15 to meet your needs. For those families that have severe allergies, we also offer Whole House High Efficiency Particulate Arresting (HEPA) filtration systems.
PHENOMENAL AIRE IMPROVES INDOOR AIR QUALITY (IAQ)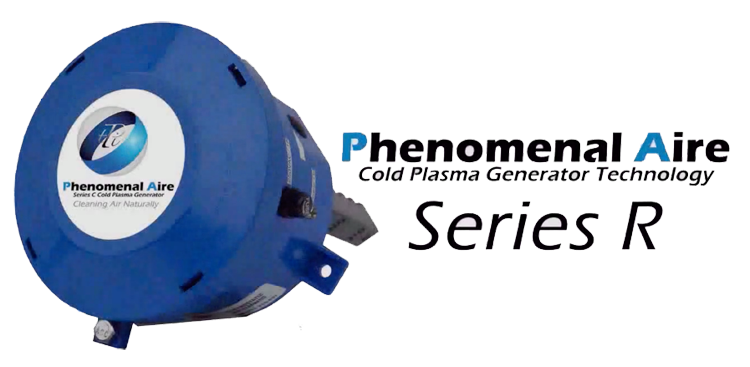 Phenomenal Aire produces healthy ions replicating the same positive and negative ions found abundantly in nature. The ions produced by Phenomenal Aire are encapsulated within the duct work of a home or commercial office building's HVAC system and improve Indoor Air Quality by:
Killing Viruses
Killing Bacteria
Killing Mold Spores
Killing Fungus Spores
Eliminating Odors
Eliminating Allergens
Breaking Down VOC's (Volatile Organic Compounds)
Agglomerating particles in the air making them larger for more effective filtration
Reducing or eliminating static electricity in the environment
Phenomenal Aire cleans air naturally, and safely. There are no harmful side effects produced during the ionization process. Unlike other air purification technologies, Phenomenal Aire has no detectable traces of ozone associated with its process.
Air Purification Product Offering